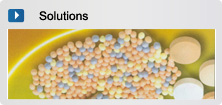 Shanghai Tianfan Machinery Factory
E-mail: stf@stctp.com
E-mail: michael@stctp.com
whatsapp:(86) 18017027102

Sales Tel :
(86) 021-57668023
(86) 18017027102

Consignment Query Tel :
(86) 021-57668424
(86) 021-57668183-26

Technic service Tel :
(86) 021-57668183-22

After-sale Tel :
(86) 021-57668183-22
Customer complaint Tel :
(86) 13916326079

Fax:
(86) 021-57668600

Address: No.159 Zhu Jia Bang Rd, Dagang Industrial Area, Songjiang District, Shanghai Company Introduction
Home > Company Introduction
Shanghai Tianfan Pharmacy Machinery Manufactory, located beside beautiful Shanghai Sheshan National Forestry Park and Tianmashan Park, was established by its original work teams and core technological engineers in 1978 after the system reforms of Shanghai Tianma Pharmacy Machinery Fittings Factory (collectively-owned enterprise). The Company has continued to manufacture complete mechanical devices for powder press forming for 30 years and developed and fabricated hi-tech products to satisfy customers.

With rich product varieties, the Company has integrated the advantages of the same products at home and abroad and successively developed professional automation and data control system to be applied on the tablet pressing machines, providing strong assurance to enable the products meet the requirements of CGMP and FDA. The products are popular in domestic markets and exported to USA, Europe, Middle East and Southeast Asia as well.

The Company mainly specializes in manufacturing tablet pressing machines of high speed, medium speed and low speed and other solid preparation devices. It boasts of various tablet pressing machines and high-speed tablet pressing machines, including GZPK 680 series high speed tablet pressing machines with four specifications, and tablet pressing machine series of over ten specifications such as core-spun tablet pressing machine, large-diameter tablet pressing machine and laboratory smart tablet pressing machine, which basically meet various requirements of troche preparation manufacturers. Many machine models developed by the Company become the mainstream models of current market.

The Company have being developing and manufacturing special tablet pressing machines for such industries as food, chemical engineering, electronics, battery magnetic material and powder metallurgy, with large market share in these industries.

With the philosophy of Technology Orientation, Quality First, Integrity and Responsibility, Sustainable Operation, the Company dedicates to establish an international enterprise with standard and sustainable operation capability, and turn Tianfan into a No.1 pharmacy machinery supplier in China, and finally a main brand enterprise in international powder pressing machine industry.